An Introduction To Reiki Marketing
Reiki, a form of alternative healing, has been gaining popularity in recent years. As a Reiki practitioner, you may be wondering how to effectively market your services to attract new clients. In this article, we'll explore the basics of Reiki marketingand provide you with actionable tips to help you grow your business.
In today's digital age, having a strong online presence is crucial for any business, including Reiki practices.
Your website should be well-designed, easy to navigate, and provide all the necessary information about your services, including your qualifications, experience, and rates. Additionally, your website should be optimized for search engines (SEO) to ensure that potential clients can easily find you when they search for Reiki services in your area.
To improve your online visibility, consider creating social media accounts for your business. Facebook, Instagram, and Twitter are all great platforms to share information about your services, connect with potential clients, and showcase your expertise.
Creating compelling content is a key aspect of Reiki marketing. You can share your knowledge and expertise through blog posts, articles, videos, and social media posts. These can cover a range of topics, including the benefits of Reiki, testimonials from satisfied clients, and information about upcoming events or workshops.
Remember to make your content engaging and informative. Use images and videos to break up text and make your content more visually appealing. Use keywords and phrases related to Reiki and alternative healing in your content to improve your SEO rankings.
Networking and collaborating with other professionals in the alternative health field can also help you attract new clients. Attend local eventsand workshops, participate in online forums, and join social media groups related to Reiki and alternative healing.
Collaborating with other professionals in your field can also help you expand your reach. Consider partnering with yoga studios, massage therapists, and other alternative health practitioners to offer joint workshops and events. This can help you reach new audiences and build your credibility in the community.
Finally, building trust and credibility is crucial for any Reiki practitioner. Encourage satisfied clients to leave reviews on your website and social media pages. Share testimonials from clients who have experienced positive results from your services.
Additionally, consider obtaining certification from a recognized Reiki organization. This can help build your credibility and reassure potential clients that you are a qualified practitioner.
Building a strong brand is essential for standing out in a crowded market. Consider developing a logo and brand identity that represents your values and unique approach to Reiki. Your brand should be consistent across all platforms, including your website, social media, and promotional materials.
Additionally, consider developing a mission statement or brand story that communicates your passion for Reiki and your commitment to helping others. This can help you connect with potential clients on a deeper level and differentiate yourself from other Reiki practitioners.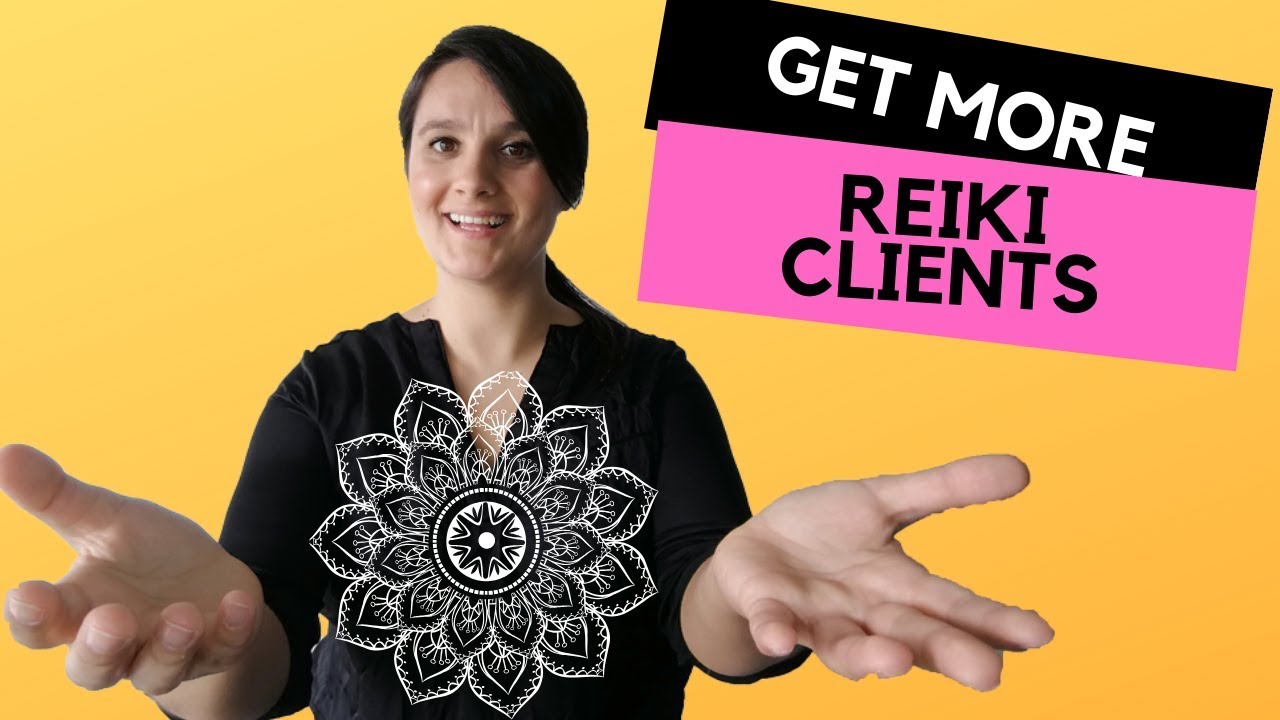 How To Advertise Reiki Business Online [NO ADS]
Email marketing is another effective way to reach potential clients and build relationships with your existing ones. Collect email addresses from clients and visitors to your website, and use an email marketing platform like Mailchimpor Constant Contact to create targeted campaigns.
Consider offering a free resource, such as an e-book or guided meditation, in exchange for email addresses. This can help you build your email list and provide value to your subscribers. Additionally, send regular newsletters that provide updates on your services, upcoming events, and helpful tips related to Reiki and alternative healing.
If you're looking for more ideas on how to promote your Reiki practice, consider consulting with a marketing professional who specializes in holistic health and wellness. Marx Communications is a marketing agency that helps clients in the health and wellness industry build their brandsand attract more clients.
Participating in local events can also help you attract new clients and build your brand in the community. Consider setting up a booth at a health fair or wellness event, or hosting a Reiki demonstration at a local yoga studio or community center.
Additionally, consider offering a free introductory session or mini-treatment for attendees. This can help potential clients experience the benefits of Reiki firsthand and encourage them to book a full session with you.
Engaging with your audience is crucial for building relationships and establishing yourself as an expert in your field. Respond promptly to inquiries and comments on your website and social media pages. Consider hosting Q&A sessionson social media or creating a private Facebook group for clients to connect and share their experiences.
Additionally, consider creating a blog or podcast that covers topics related to Reiki and alternative healing. This can help you establish yourself as a thought leader in your field and provide value to your audience.
In-person sessions are not always feasible or convenient for clients, so offering virtual sessions can be a great way to expand your reach and provide your services to clients who are unable to come to your office. With video conferencing tools like Zoom and Skype, you can offer Reiki sessions remotely to clients anywhere in the world.
Online advertising can be a highly effective way to reach potential clients and promote your Reiki practice. Platforms like Google Ads and Facebook Ads allow you to target specific demographics, such as people in your local area who are interested in alternative healing practices.
Marketing automation tools like Hubspot and Mailchimp can help you streamline your marketing efforts and save time. These tools allow you to automate email campaigns, schedule social media posts, and track your marketing analytics, all from one central platform.
By leveraging technology, you can expand your reach, attract new clients, and streamline your marketing efforts. However, it's important to remember that technology should always be used as a tool to enhance your relationships with your clients, not replace them.
Offering special deals and promotions can be an effective way to attract new clients and incentivize existing ones to book additional sessions. Consider offering a discount on the first session for new clients or creating a package deal that includes multiple sessions at a discounted rate.
Additionally, consider running seasonal promotions, such as discounts during the holidays or a promotion for new year's resolutions. This can help you stay top of mind with your clients and encourage them to book additional sessions throughout the year.
When creating promotions, be sure to clearly communicate the details and expiration dates to avoid confusion. Promote your deals through your website, social media, and email marketing campaigns to maximize their impact. By offering special deals and promotions, you can increase bookings and grow your Reiki practice.
Reiki is a form of alternative healing that promotes relaxation, stress reduction, and overall wellbeing. It is believed to help balance the energy in the body and promote healing on physical, mental, and emotional levels.
The amount of money a Reiki practitioner can make varies depending on factors such as location, level of experience, and the size of their client base. According to salary data from Payscale, the average hourly rate for a Reiki practitioner in the United States is around $45 per hour, with some practitioners earning as much as $100 per hour.
Reiki is considered part of the alternative healthcare industry, which includes a range of non-traditional healing practices such as acupuncture, chiropractic, and herbal medicine. While it is not yet recognized as a mainstream healthcare practice in many countries, its popularity has been growing in recent years as more people seek out alternative forms of healing and wellness.
Marketing your Reiki practice requires a combination of strategies, including building a strong online presence, creating compelling content, networking and collaborating with other professionals, offering special deals and promotions, building trust and credibility, building a strong brand, leveraging email marketing, participating in local events, and engaging with your audience.
By implementing these strategies and staying focused on providing value to your clients, you can grow your Reiki practice and establish yourself as a trusted practitioner in your community. Remember that marketing is an ongoing process, so be patient and persistent, and don't be afraid to try new strategies to see what works best for you.
Share:
Twitter

|
Facebook

|
Linkedin